Tribal Education Agency
Recruit, Retrain, and Retain Educators
---
In 2020, the Blue Lake Rancheria secured a State Tribal Education Program grant otherwise known as a "STEP" grant. The Tribe and the Consortium for Tribal Innovation & Entrepreneurship (or C-TIE) built a workforce development pipeline supporting Native youth career readiness education. We believe that a highly competent teacher workforce is a necessary foundation for improving children's educational outcomes. While Humboldt County has many experienced teachers working in its schools, there are too few Native American teachers and instructors of robust, culturally responsive and diverse CTE courses. We are currently looking to recruit, retrain and retain 12 Native American persons who are well versed in Traditional Ecological Knowledge (TEK) and Career Readiness Education (CRE).
The Ta'm Resilience campus will be opening in 2023, and these recruited teachers would work a 2-3 days a week providing instruction in the following sectors:
Agriculture & Natural Resources
Building and Construction Trades
Energy, Environment, and Utilities (i.e. solar & wind);
Health Science & Medical Technology
Hospitality, Tourism, and Recreation
Manufacturing and Product Development
In order to qualify for the R3E program, candidates must have a High School diploma or GED and pass a background check. Blue Lake Rancheria's program covers the cost of obtaining a Designated Single Subject CTE credential, at no cost to the applicant. Recruited participants will be provided with tuition, books, and educational supplies, as well as, a credentialed mentoring teacher offering instructional support.
All sources, link and forms necessary are provided by the Career Readiness Education Coordinator, Lisa K. Hoffman.
For more information, please contact lhoffman@bluelakerancheria-nsn.gov or by calling 707-668-5101.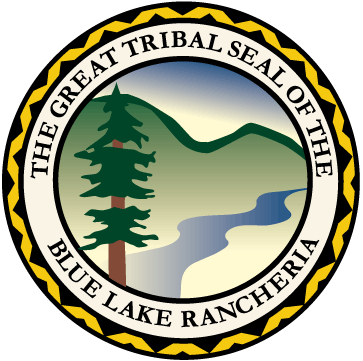 Tribal Education Agency:
---
Information
tribaled@bluelakerancheria-nsn.gov
---
Alison Robbins
Executive Director
arobbins@bluelakerancheria-nsn.gov
TEL: 707.668.5101 | EXT. 1057
---
Isak Brayfindley
Clerk of the Board
tribaled@bluelakerancheria-nsn.gov
TEL: 707.668.5101 | EXT. 1066
---
Blue Lake Rancheria
TEL: 707.668.5101
FAX: 707.668.4272
EMAIL: info@bluelakerancheria-nsn.gov
MAILING ADDRESS
(for U.S. Postal Service):
Blue Lake Rancheria
PO BOX 428
Blue Lake, CA 95525
OFFICE LOCATION &
PHYSICAL ADDRESS
(for FedEx, UPS):
Blue Lake Rancheria
1 Aee ye kwee Loop
Blue Lake, CA 95525