Native American Life Skills Development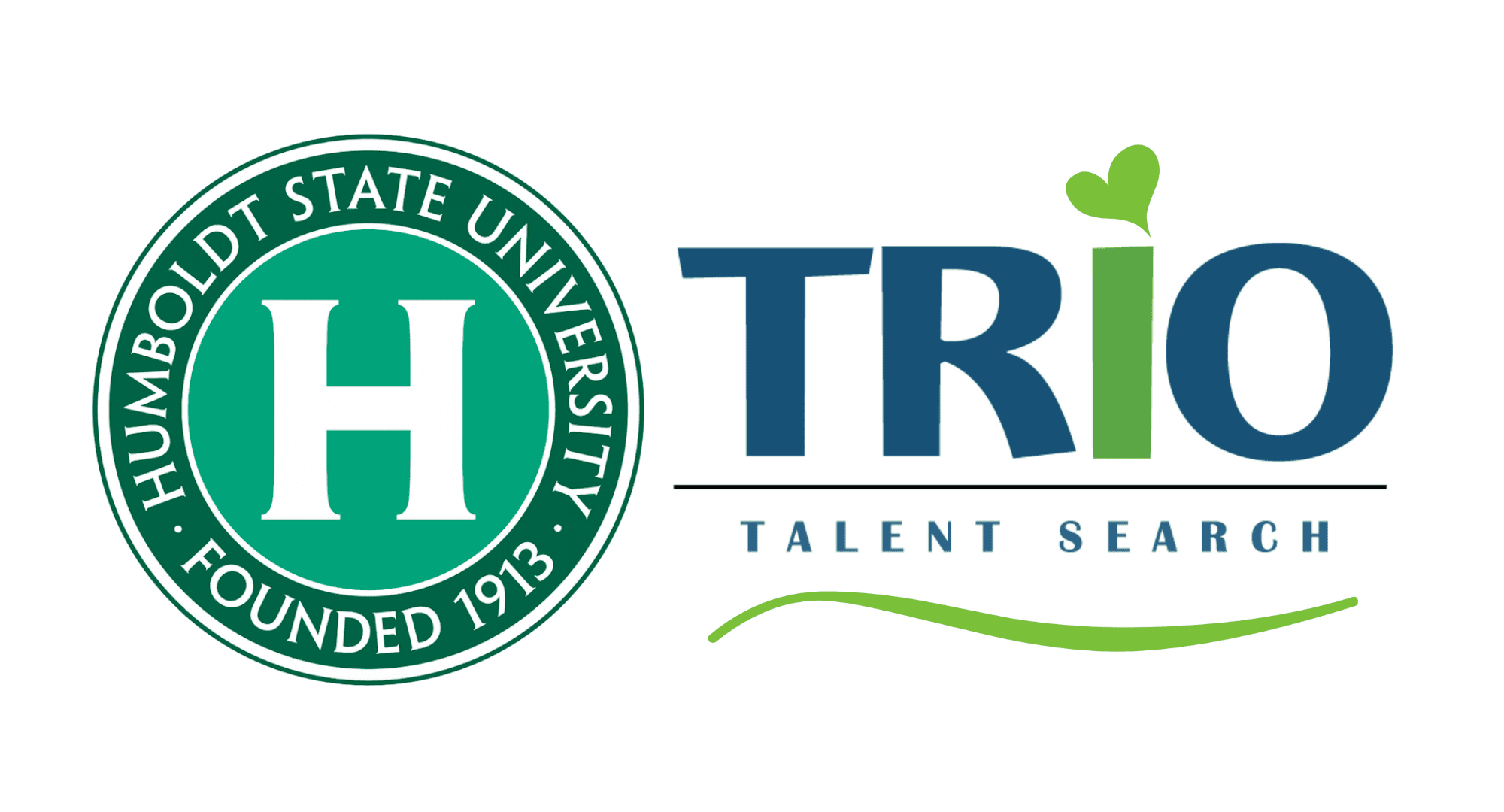 At HSU TRIO Talent Search, we continue to welcome student applications to join our program as we operate virtually. We have been refining our online application process to better serve students remotely, and now offer multiple options to complete an application. Please see below for important updates, and please share widely with students in grades 6-12 who may qualify for our program!
Option 1: Our Talent Search online application for Guardians is available through a secure DocuSign PowerForm.
Option 2: Our Talent Search online application for Students is also available through a secure DocuSign PowerForm. In this online application, students enter both their email address and their guardian's email address, complete their section of the application, and automatically forward the rest of the application to their guardian for a final signature and completion. Unless a student is over 18 or an emancipated minor, a guardian signature is required.
Option 3: We also offer a Talent Search online application in Spanish.
Our program no longer requires Social Security Numbers to apply. Although students still must be US citizens, permanent residents, or applying for permanent residency to be eligible for our program, per federal guidelines, we no longer collect Social Security Numbers on applications. We hope this change leads to greater confidence and security for applicants who may have been hesitant to submit SSNs.
Only one of these application options needs to be completed for each applicant to be considered for our program - no need to complete multiple applications. We can also still accept paper applications mailed to our office.
More application information and links are available at 
https://talentsearch.humboldt.edu/qualify-apply
.
If you would like me to meet virtually with your staff to provide an overview of this process and answer any questions about our applications, please let me know! If you have any questions at any point about a student's application status, please email me directly and I can provide an update.
Our priority is serving the students of Humboldt and Del Norte counties, and we are eager to serve as a resource for students interested in our program.
Humboldt State University
---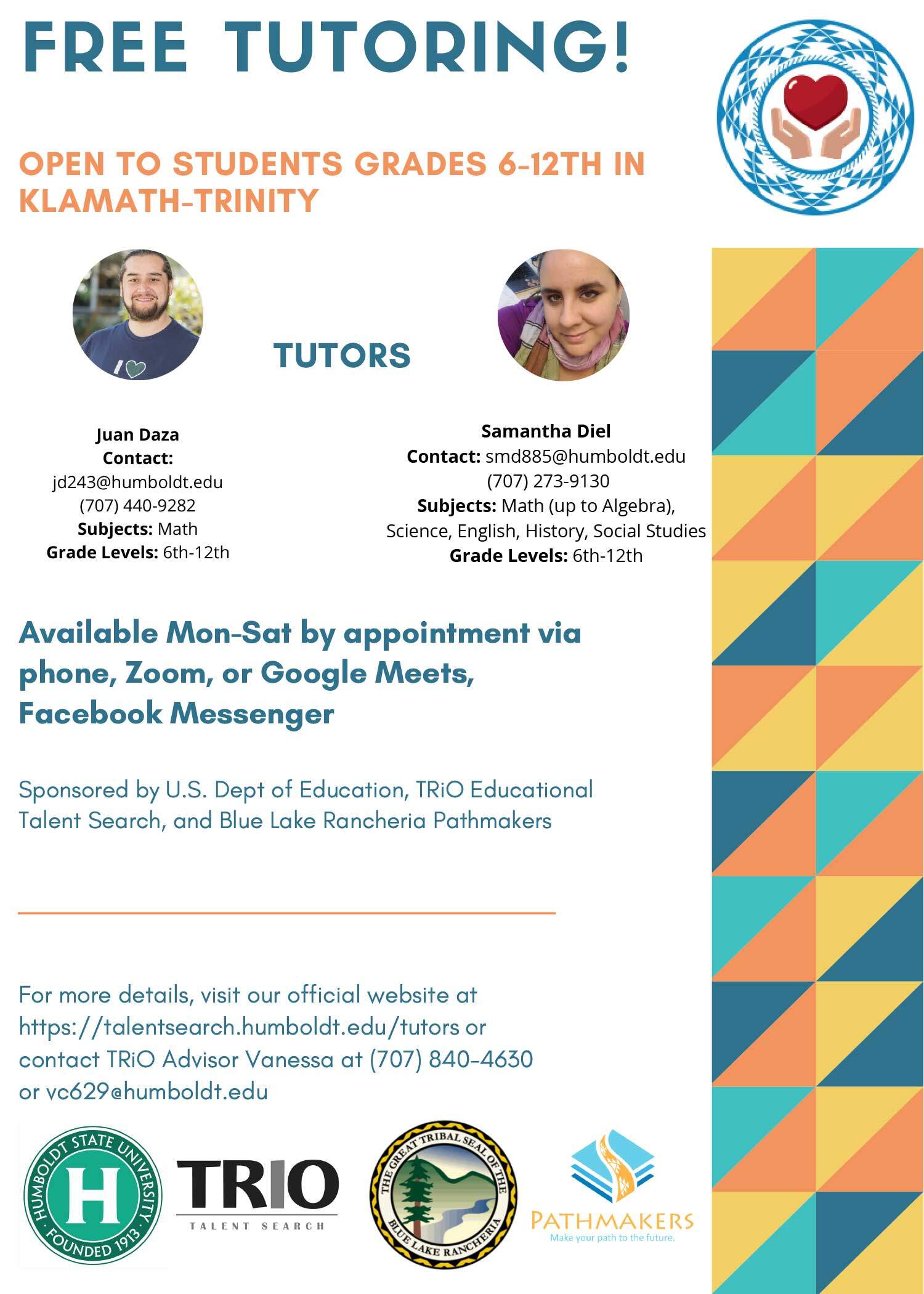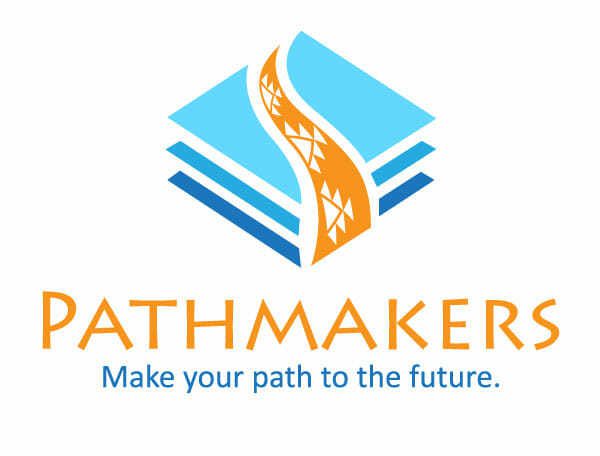 ---
TEL: 707.668.5101 x.1057
FAX: 707.668.4272
EMAIL: arobbins@bluelakerancheria-nsn.gov
Marlee Mansfield-Chavez
Community Services Coordinator
MAILING ADDRESS
(for U.S. Postal Service):
Blue Lake Rancheria
PO BOX 428
Blue Lake, CA 95525
OFFICE LOCATION &
PHYSICAL ADDRESS
(for FedEx, UPS):
Blue Lake Rancheria
1 Aiyekwee Loop
Blue Lake, CA 95525
---